On the water, on foot, by bike
Mont de Marsan and the Landes are full of activities of all kinds to do with your partner or family... The Landes are of course inseparable from cycling and Mont de Marsan is no exception to the rule. Between Mont de Marsan and Gabbaret, over more than 50 km, the greenway of Marsan and Armagnac is an ideal route for cyclists, walkers, hikers or even horse riders. In June 2018, the Eurovéloroute n°3, also known as the Scandibérique or "Pilgrims' Route" will pass through Mont de Marsan and its town centre. It will link Norway to Santiago de Compostela.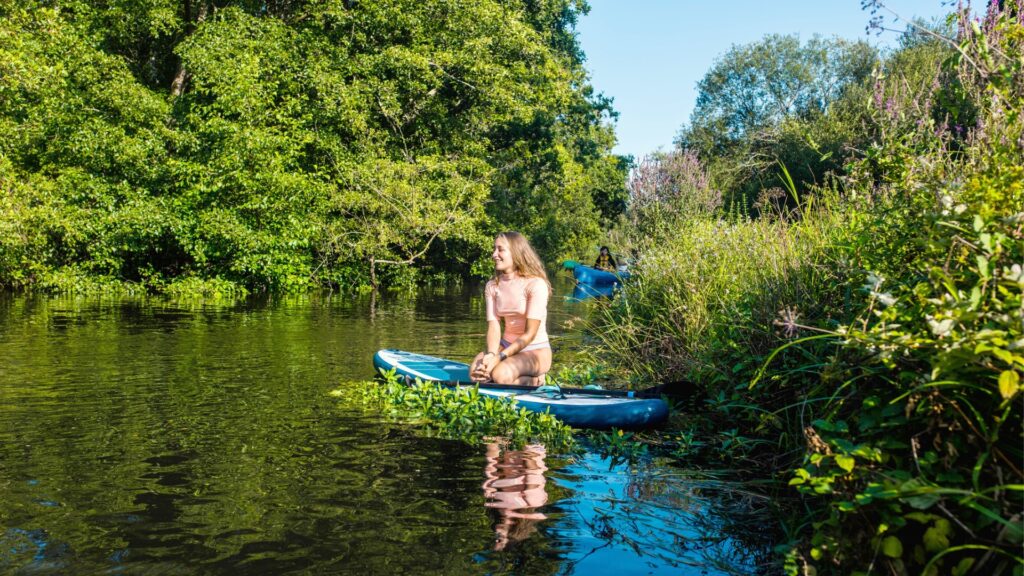 Activities for two and family
Through the nature of the Landes
Another activity not to be missed is canoeing on the river. From the banks of the Midouze in the centre of Mont de Marsan, you can embark for 13 km. You will then follow the route taken in the past by the barges which went down from Mont de Marsan to Bayonne loaded with Armagnac, wine, wheat...
Nearby: hiking in the Landes forest and golfing on the 18-hole course of the Golf de Mont de Marsan, located in the commune of Saint Avit.
The Madeleine celebrations
First big feria of the summer
Also unmissable are the Fêtes de la Madeleine, which take place over 5 days in the heart of the city and in the Plumaçon bullring, which has been awarded the "20th Century Heritage" label. 600,000 participants come to enjoy themselves to the rhythm of the bandas. On the programme: bullfighting shows including the Landes race, bullfights, cavalcade, bodegas, concerts, fireworks...